There are lots of Odoo developers in Nigeria, but you will like to work with Odoo license partners to get your project done according to odoo standard. Below are Odoo license partners in Nigeria.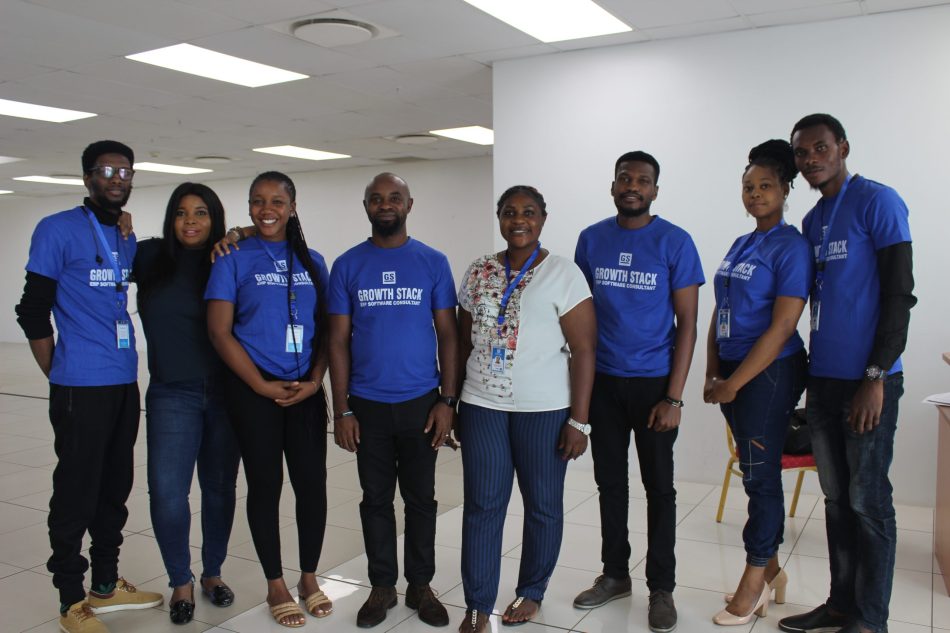 1. Growth Stack
Growth Stack was created to help businesses better align their current business processes with enterprise IT systems for business growth and improvement. Our main focus is the development, implementation, deployment of ERP system, for organizations seeking agile, clear, ROI-driven approaches to their business challenges.
Contact Support: +234 913 498 1618, support@growthstack.gs
2. erpSOFTapp
With over 20 years experience in the Enterprise Resource Planning (ERP), Information and Communication Technology (ICT) and Accounting industry, erpSOFTapp is run by experienced business and systems professionals with global clients. We consistently implement corporate clients successfully onto Odoo ERP Business Applications.
3. Packetclouds Technology
PCT is a proudly Nigerian technology innovation hub providing solutions to solve business needs that offer a wide range of technologies and business consultation services covering the whole business life cycle. A dedicated team of business analysts and technology consultants assisted by marketing and sales professionals offering an extensive portfolio for both private and public sectors.
4. Matt O'Bell Ltd
Matt O'Bell Ltd is an IT consulting services company with expertise in integrated business applications that help the effectiveness of both public and private sector organizations. Matt O'Bell methodology maps the transaction flow cycles of any business.
5. Panoramic Synergy Enterprises (PSE) Limited
PSE is world class Cloud, Infrastructure, Application and System Integration Services company in the United Kingdom and Nigeria. PSE team is made up of qualified professional consultants including Business Analyst, System Architects, Infrastructure Engineers, Software Developers and Application Specialists.
PSE's mission is to help your organization maximize its investments in Information Technology.We have built various industry specific custom solutions on the Odoo platform.
6. Cloud Pro Limited
Cloud Pro Limited is the leading Cloud Service Company poised to provide the best & trusted digital transformation solutions for customers Business growth.
7. MCEE Business Solutions Limited
MCEE Business Solutions, deliver open, personalized and collaborative business solutions to all functional sectors of a business, including; finance/accounting, manufacturing, project management sales and marketing, human resource, point of sale, customer relationship management, develop and customize web applications and websites to cater for our client's business requirements and much more. …
8. Metric Internet
Metric Internet Limited was founded in 2015 with a mission to help integrate our ecosystems by building internet solutions that help solve day to day problems of individuals, government or corporate entities Innovation is at the core of our existence.
Contact Odoo Developers in Nigeria
Growth Stack offers free advice and answers all of your Odoo ERP software questions, whether you plan to engage with us on your next project or not. We recommend you work with Growth Stack to complete your project according to your specs and business requirements. Call or chat with us +234 913 498 1618,